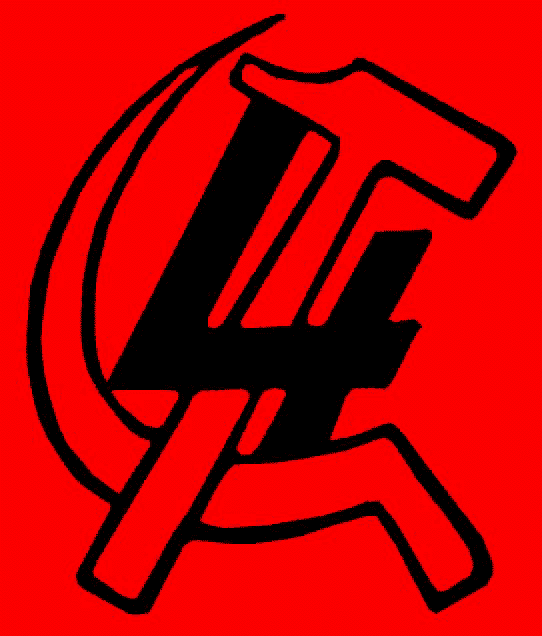 .

November 2001

Down with CUNY's
Anti-Immigrant "War Purge"!
Stop Racist Tuition Hike and
"Student Data Collection System"!
The Internationalist Group has initiated a united-front demonstration against the imposition of an outrageous exclusionary tuition rise on undocumented immigrants studying at the City University of New York, as well as the turning over of data on foreign students to government police agencies. The protest will be held on Wednesday, November 28, from 5 to 7 p.m., outside Hunter College at the Hunter West courtyard, 68th and Lexington, in Manhattan. (Take the No. 6 train to the 68th St./Hunter College stop.) Below is the text of the demonstration leaflet and a current list of endorsers.
The City University of New York (CUNY) has launched a purge against so-called "illegal immigrant students," more than doubling tuition for them to almost $7,000 a year – an amount guaranteed to drive most out of school. This is one of a series of assaults on democratic rights as part of the war on Afghanistan. As reported in the New York Times (31 October), state senator Frank Padavan from Queens ranted that allowing "illegal immigrants" to study at CUNY was a "national security" issue and "an insult to every citizen."
So now CUNY is moving to drive immigrant students out, "profiling" them for discrimination and exclusion! Immigrant workers, their sons and daughters – who make up a huge percentage of the working people of New York – are being deliberately deprived of a chance at higher education.
Meanwhile, the government has demanded and gotten over 200 universities to turn over information on foreign students to the FBI, INS and other agencies. The INS is pushing for a sinister "student data collection service," the White House has ordered a crackdown on student visas and U.S. Senators Feinstein (D-Calif.) and Kyl (R-Ariz.) are drafting a bill seeking even more draconian measures against immigrant students. After the attack on CUNY professors who participated in a teach-in on the war, the new anti-immigrant onslaught is part of a spreading witch hunt. IT IS URGENT TO PROTEST THIS NOW!
__________________________________________________________________________
Wednesday, November 28, from 5 to 7 p.m.
Outside Hunter College at Hunter West courtyard, 68th St. & Lexington Ave. (take 6 train to 68th St./Hunter College stop)
Endorsers of the demonstration demanding, "DOWN WITH CUNY'S ANTI-IMMIGRANT 'WAR PURGE'! Stop Racist Tuition Hike and 'Student Data Collection System'!":
As of 11/27/01: Asociación México-Americana de Trabajadores (AMAT – Mexican American Workers Association); Charles Brover, ABE teacher, York College*; Mercedes S. Cano, activist, Queens; College Voice, College of Staten Island*; Committee for Workers Self-Defense; Walter Daum, professor, CCNY*; Jerry Domínguez, Director, AMAT; Pedro Flores, activist, Queens; Patricia Fraticelli, President, Bronx Community College Student Government Associa-tion*; Freedom Socialist Party; Global Sweatshop Coalition; Robert Hollander, assistant professor, Hunter College*; Hunter African Descendants Organization; Hunter African Students Union; Hunter Asian Students In Action (ASIA); Hunter Capoeira Club; Hunter Colombian Club; Hunter Dominican Perspective Club; Hunter Hostos Puerto Rican Club; Hunter Indian Club; Hunter International Socialist Organization; Hunter Pakistani Club; Hunter Palestinian Club; Internationalist Group; Paul Kneisel, editor, The Internet Anti-Fascist; La Guardia Community College Black Student Union; Latino Workers' Center; League for the Revolutionary Party; Henry Lesnick, professor, Hostos Community College*; Miguel Malo, Vice President, Hostos Student Senate*; Ronald B. McGuire, attorney; Herb Michael, UFT chapter chairman*; Naomi Miller, Grievance Committee, AFT #4780*; NY Spartacist League; NY Spartacus Youth Club; New York Taxi Workers Alliance; Oscar Paul, President, Hostos Student Government Organization*; Pat Pur-cell, Director of Organizing, UFCW 1500*; Radical Women; Revolutionary Reconstruction Club (at Bronx Community College); José Schiffino, organizer, UNITE Local 169*; Student Liberation Action Movement (SLAM!); The Point; Workers to Free Mumia; Ali Zaidi, professor, BCC*
* organizational affiliation for identification purposes only
For more information, call: (212) 460-0983
---

To contact the Internationalist Group and the League for the Fourth International, send e-mail to: internationalistgroup@msn.com